Bus Drivers
These men are asked to be away from home for days at a time, sometimes missing holidays and family events, and are asked to drive through all sorts of weather. They spend long hours not just driving, but waiting and waiting and waiting. Our dedicated drivers have never been known to complain. Not only are they always on time, flexible, and invariably good humored, they deal with traffic, road closures and detours with ease.
But what makes our drivers so special is the effort they put into getting to know our students. They are not just drivers; they are part of the group. Students enjoy getting to know them, and the drivers take an interest in their lives and activities. One of my favorite Truman memories is the time we took our Upward Bound students to an interactive workshop at the Truman Library. Sheet music from "I'm Just Wild About Harry" was on display, and when a group of our staff decided to do an impromptu performance of the song for our students, the drivers joined in with singing and dancing. I doubt there's another university that finds that kind of talent in their bus drivers.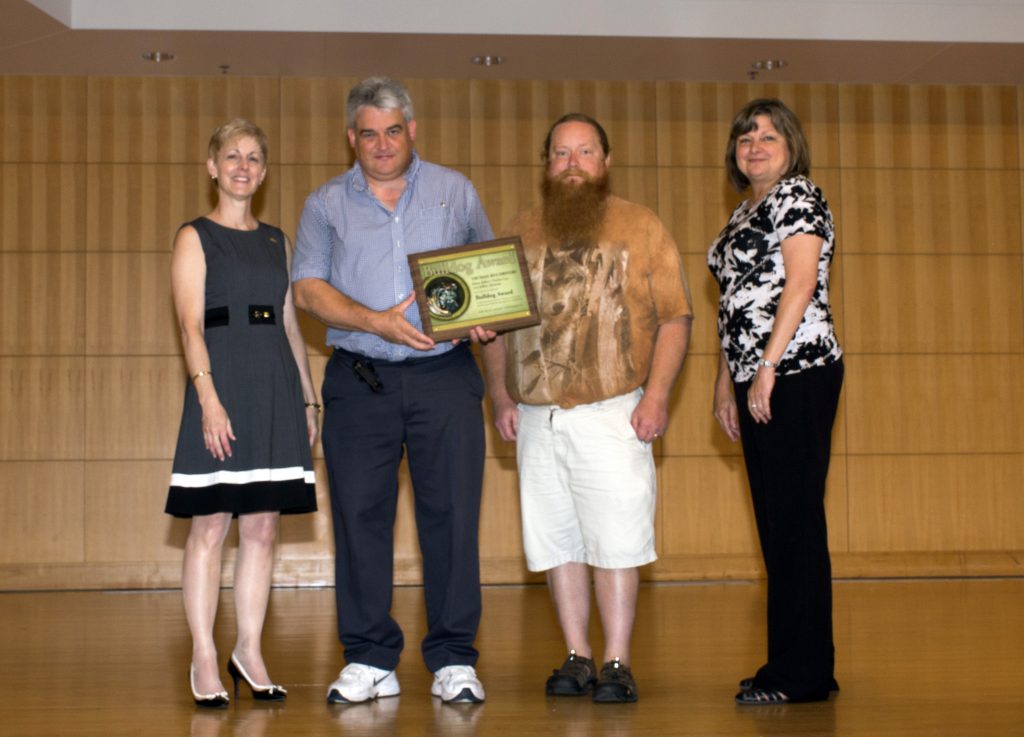 MAE
Community is an important part of work in the MAE program. The MAE has implemented shared learning experiences that have enhanced community within the education department. The MAE Film Series began three years ago with a focus on diversity in education. One film about teaching and learning with a diversity theme is shown each semester and all members of the MAE community are invited, including faculty, staff, students, and partners in the P-12 community. The initiative helped facilitate important dialogues about cultural, racial, and religious differences.
The MAE program has created spaces to develop and nurture community in teacher education at Truman. The Future Teachers Living and Learning Community is a residential life program for students who want to be teachers. Beginning in fall 2016, Future Teachers will reside together in Dobson Hall, while experiencing shared learning experiences with MAE faculty, staff, and students.
The focus on MAE community building extends beyond Truman and into the larger educational community. A Field Experience Advisory Board consisting of area teachers, principals, and superintendents was developed to guide work with school-based partners. New partnerships with the Park Hill and Park Way schools have improved teaching and learning with our students and with our partner school districts. Without reservation, the Master of Arts in Education program is a community worthy of a Bulldog Award.