Kathy Bulen — Work Performance
Kathy works very, very hard. She never fails to go beyond the call of duty. She is not only a professionally-minded staff member who cares deeply about the success of our department in a myriad of ways, she is also a warm-hearted person who makes new faculty super welcome and want to fast become a part of her community, our community, at Truman.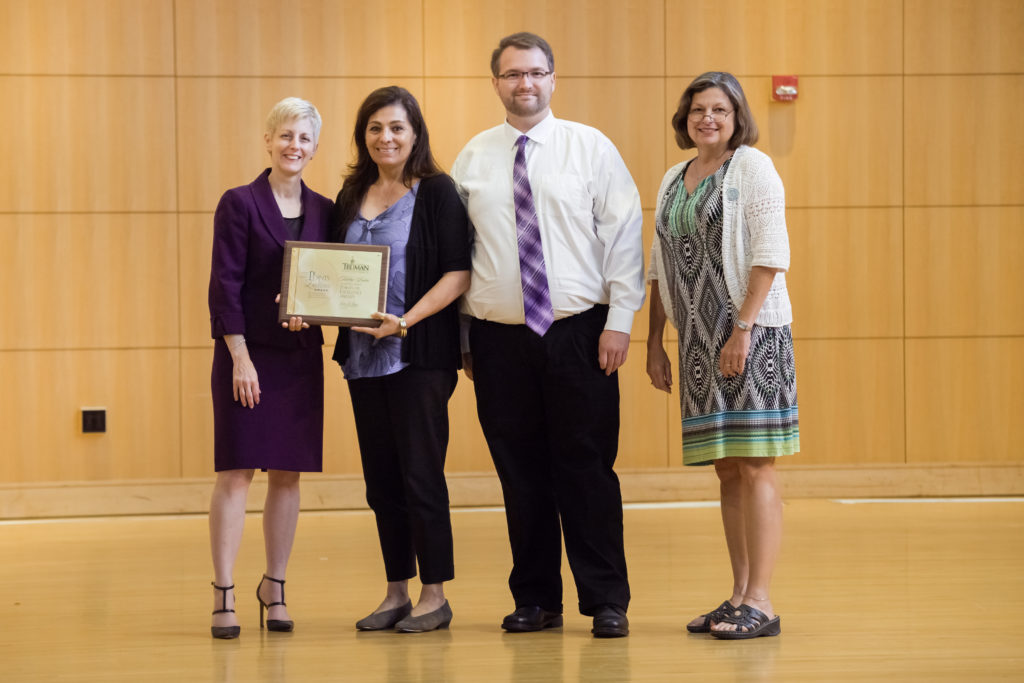 Marsha Redmon — Innovation
Moving my research lab from its previous location to its current location required many, many hours by both Marsha and me. But Marsha was particularly innovative when we were trying to find things (tables, desks, chairs, etc) for my lab that we otherwise did not have easy access to. She was able to easily find things that I knew would be challenging for me to find on my own. I was constantly amazed with her new ideas on where we could get certain items, and then what do with them when we put them in the lab space.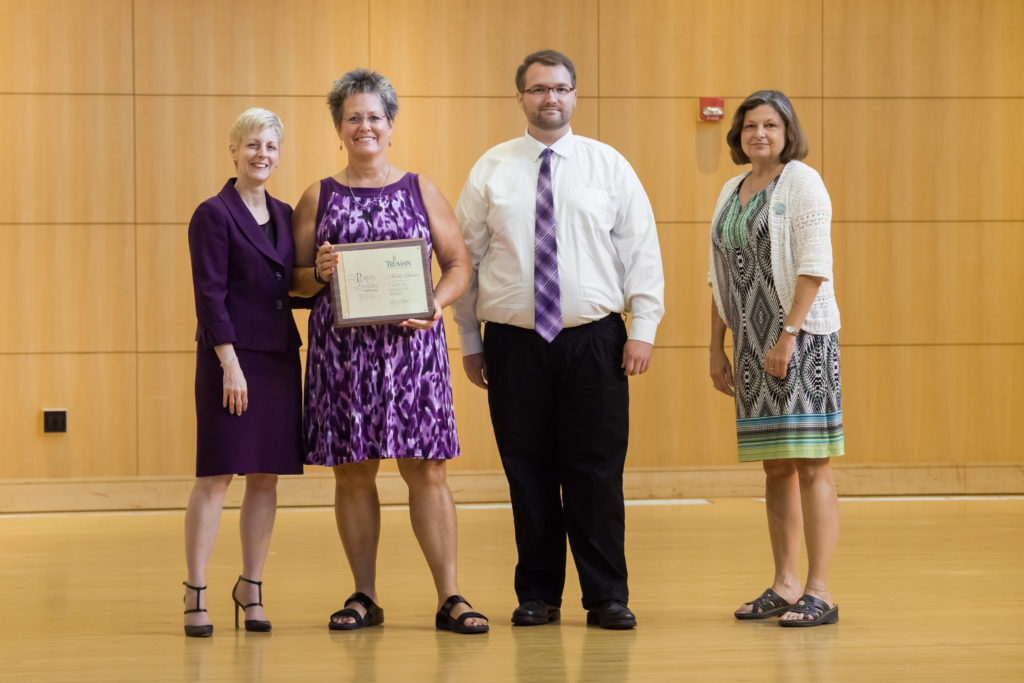 Marie Delaney — Customer Service
As the point of contact for reserving the Ophelia Parrish Performance Hall, Marie's work expanded significantly during the 2016-2017 academic year due to the Baldwin Hall renovation. In order to provide support to as many functions as possible that would otherwise be held in Baldwin Auditorium, Marie has served students, student organizations, faculty, members of the broader community, and staff from throughout the campus to schedule the hall for various functions, in addition to the normal intense schedule of recitals and concerts. Throughout the significantly escalated work and pressure, Marie has maintained complete composure and a helpful attitude to all — without a single scheduling error.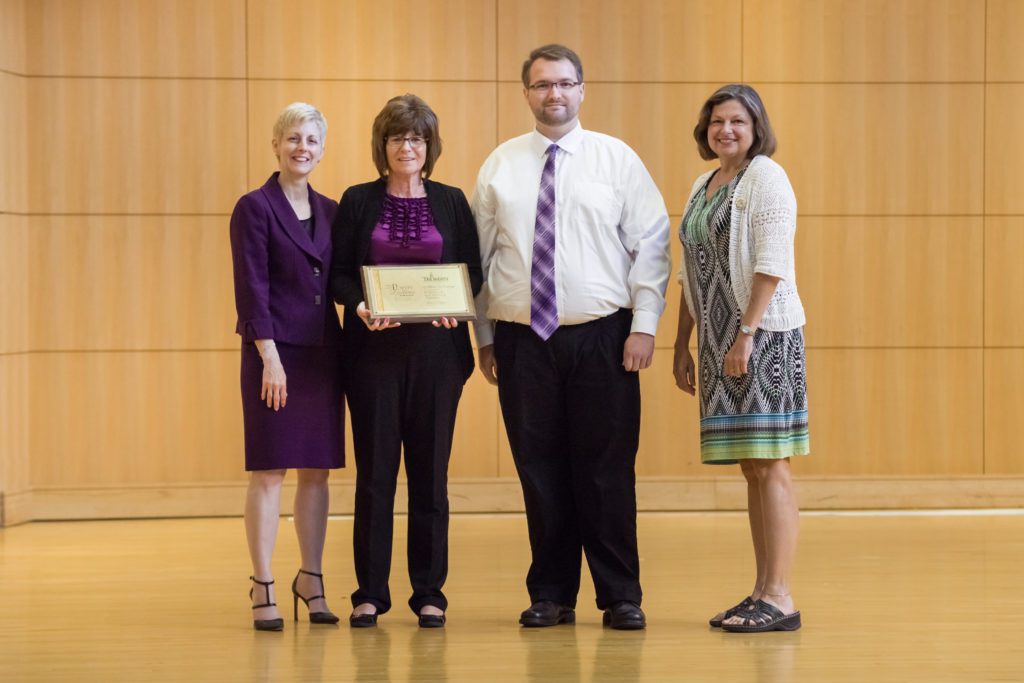 Kasey Graves — Customer Service
In the weeks leading up to the submission of the McNair grant proposal, Kasey was amazing. I had many time-consuming requests that were far more last-minute than they should have been. He responded quickly and helpfully many, many times, and he often helped me understand what I was even asking for.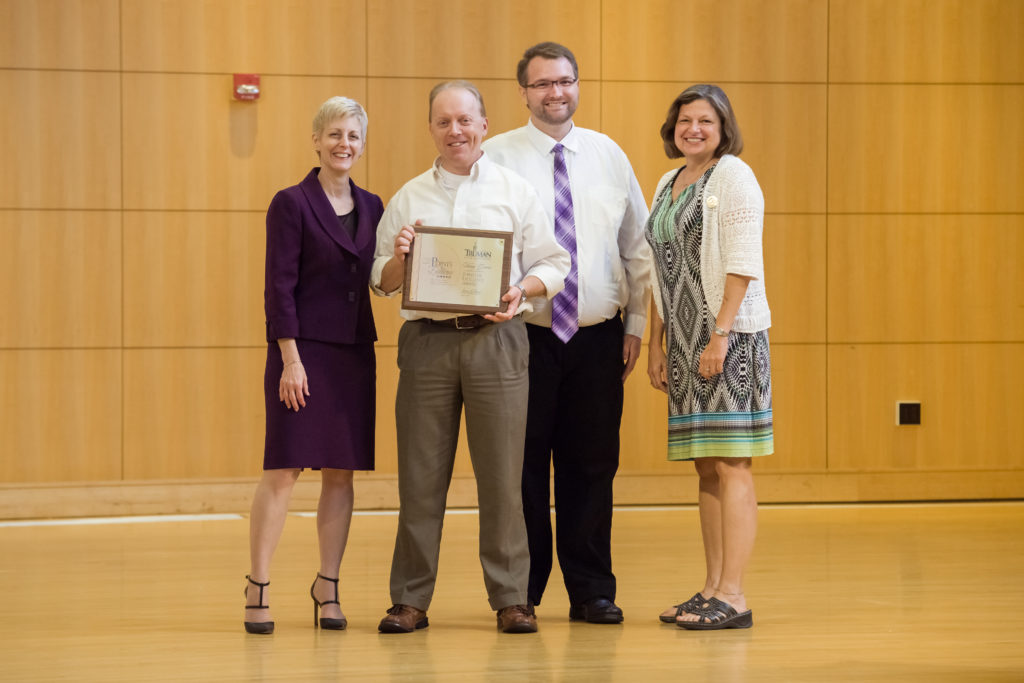 Stachia Vorhees — Customer Service
Stachia is efficient and effective in her work. She treats everyone with respect and is friendly to them. During the past year, as the Dean of Science & Mathematics Office has been in transition, Stachia has ensured that faculty, staff, and students receive the same level of attention as they have seen in the past, when the dean's position has been stable. Stachia will drop what she is doing to help out anyone who comes into her office looking for help and achieves quick resolution to most issues.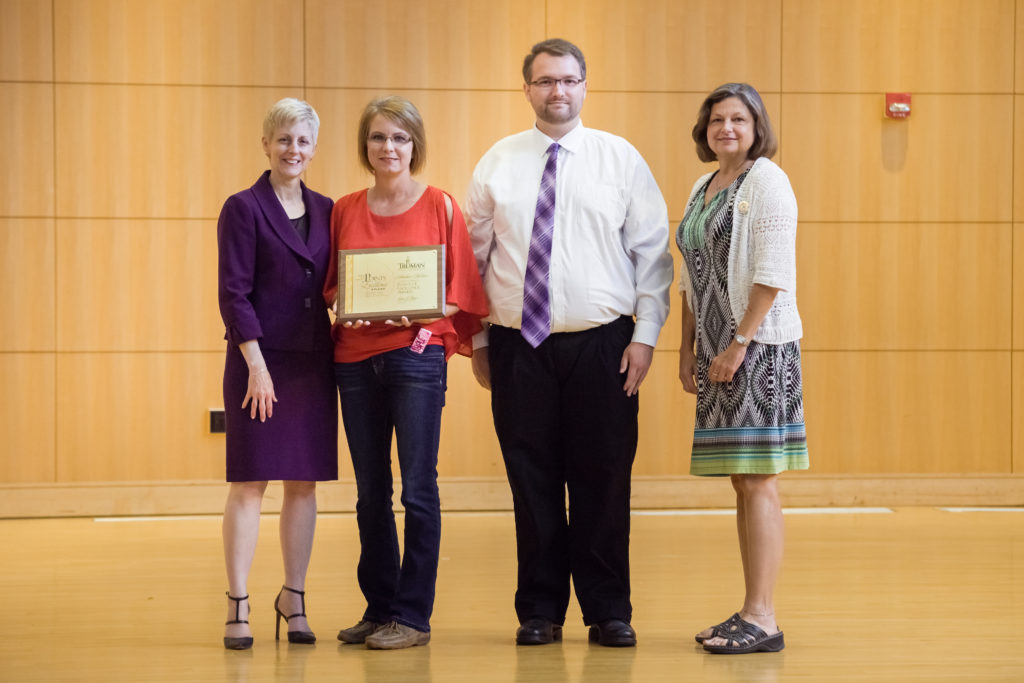 Laurie Hall — Truman Values
Laurie is representative of everything that is right about Truman. Laurie consistently goes above and beyond in her job. Laurie is truly excellent in working with students and their families. She is great at helping them navigate the ins and outs of our housing systems and talking through what is really the best decision for each student. She is consistently accurate in the information she shares and is willing to go the extra mile by walking students to other offices. Laurie is just outstanding and should be recognized as such.