Communication Disorders
The Truman Speech and Hearing Clinic provides year-round services to the university community and public. Student clinicians and faculty from Truman's Communication Disorders program provide speech, language, and hearing screening, assessment and treatment services through the Clinic. The student clinicians work under the direct supervision of faculty, who are fully licensed by the state of Missouri and certified by the American Speech-Language-Hearing Association.  Because such services are scarce in our region, the Clinic draws clients from a 100-mile radius. Typically, they serve more than 1,000 people each year.
They see children and adults who have speech and/or language problems, difficulty with voice or fluency, and hearing loss.  The Clinic staff provide speech-language and hearing screenings and wellness information at community health fairs and similar events each year. Faculty and students from the Clinic collaborate with local Head Start programs, hospitals, and school systems throughout the region. They accept referrals from individuals, university personnel, Parents As Teachers, physicians, hospitals and local group homes. They also provide speech and hearing screenings to several university groups and schools throughout the year.
In addition to serving at the local level, the Department also offers an innovative faculty-led study abroad opportunity in Mexico each year.  Under the supervision of faculty, students provide speech and language services to students in schools, orphanages, and hospitals during the two week program.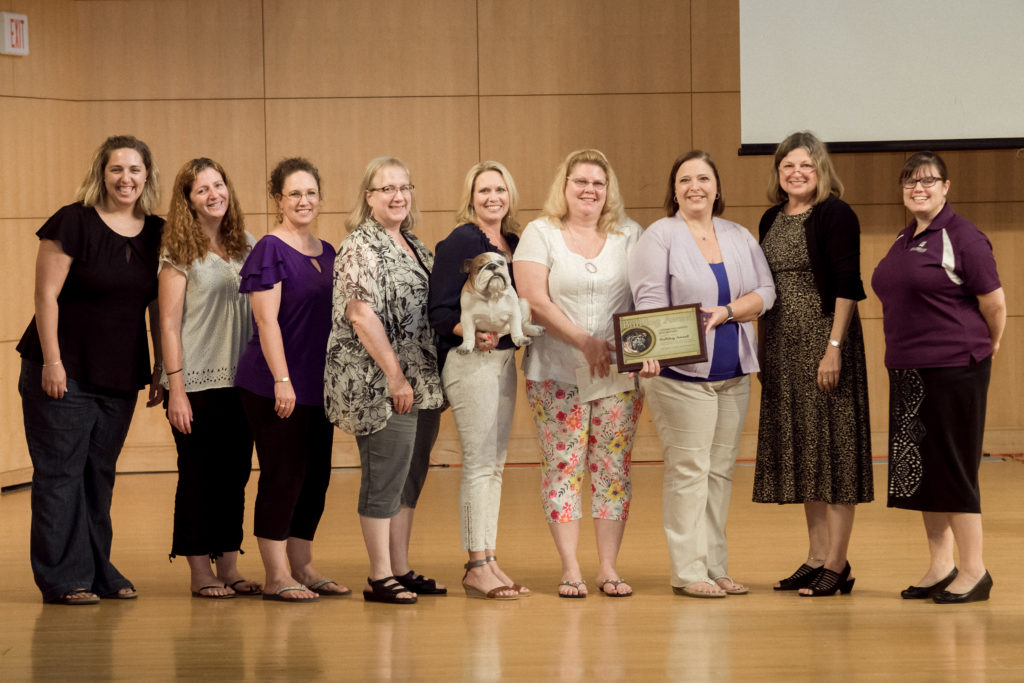 Institute for Academic Outreach
I cannot say enough about Dana Rigby, Janene Moak, and Jared Young who have done amazing work with parents, middle school and high school students, senior citizens, and a range of customers who aren't used to university procedures and computer registration and billing systems.  Their level of patience and kindness on the phone, in person, and in other forms of communication has significantly raised the level of professionalism in the office and is extremely well-received by the clients we serve.
The Institute's mission is explicitly outreach.  So while it does have a goal of increasing revenue and generating more enrollments, its work does a great deal to increase Truman's public profile.  The Institute inherited the Joseph Baldwin Academy and Taiwan at Truman and has extensively developed and grown both programs.  Its outreach to the K-12 community is significant, promoting and growing the university's enrollment activities in high schools and online, and on-ground professional development courses for teachers.
Over the course of the last ten years, the Institute has contributed to a significant increase in part-time student enrollments (an increase of over 900 total enrollments over 2010 levels by the fall census of 2016) and an increase in summer academy enrollments to feed Truman's prospect pool. These efforts added over $1 million dollars in academic year and summer academy revenue last year alone.